TALE - browser-based multiplayer online role-playing game
Link: Official Game Site
Start: November 1999
Tale - the first multiplayer browser-based online game in the world: huge RPG-world, based on literary text; great opportunities for the development of characters, roleplaying and socializing. All this lets you to dive into the fabulous world of fantasy and forget about everyday problems of the real world!
Events take place in an amazing fantasy world with medieval attributes, ruled by magic and power. Travelling through the large territories of the fantasy world, you have to fight thousands of enemy creatures. You will meet different creatures, brave knights, white wizards and evil magicians. Some of them will offer you various jobs (quests). Here you will learn how to cast spells, fight with various weapons, hunt, swim underwater, fish, and lots, lots more ...
No need to install any software! You can begin to play in our mysterious world after registration in the game.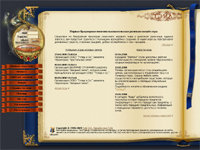 History
Tale was the first multiplayer game in the world that worked in ordinary Internet browser! In 1999 the first version of multiplayer browser-based game was relesed. Game's link was publicated on the site of chat "Buhtelk" and on the web-journal "Barn", that was very popular. In 2001 the project was closed for reconstruction until 2003. After fundamental upgrade in September 2003 with another name the game was reopened at a new Internet address.
Part news, dated 2000, is preserved in the archives of the famous server archive.org.
You can also view screenshots of the first version of the game: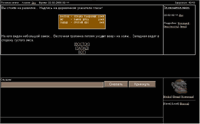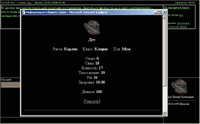 In late 2008, Skazanie was opened. It is based on the plot of the game "Tale" and continues it. In November 2009 10 years of the first browser-based multiplayer online game Tale.